Shwmae, Pembrokeshire!
We're Ogi. Wales's home-grown broadband company, here to power-up communities like Haverfordwest, Johnston and Milford Haven, Neyland, Pembroke, Pembroke Dock and Tenby with our ultrafast full fibre broadband. It's next generation stuff, ready to keep you working, entertained and connected in your community. Starting at 150Mbps download, Ogi's service is ultrafast and ultra-reliable.
The full fibre advantage
We're bringing fibre power right to the door – bypassing those little connections and installing a brand new broadband network ready for all the streaming you could ever wish for, today and well into the future.
Building a full fibre network takes a lot of planning, some digging and sometimes a little disruption. But don't worry, if we need to work in your street, it should only take a few weeks and, once it's in, your full fibre network is capable of being up-cycled continually, so you won't be seeing our diggers again for a very long time (unless we need to quickly repair something, of course).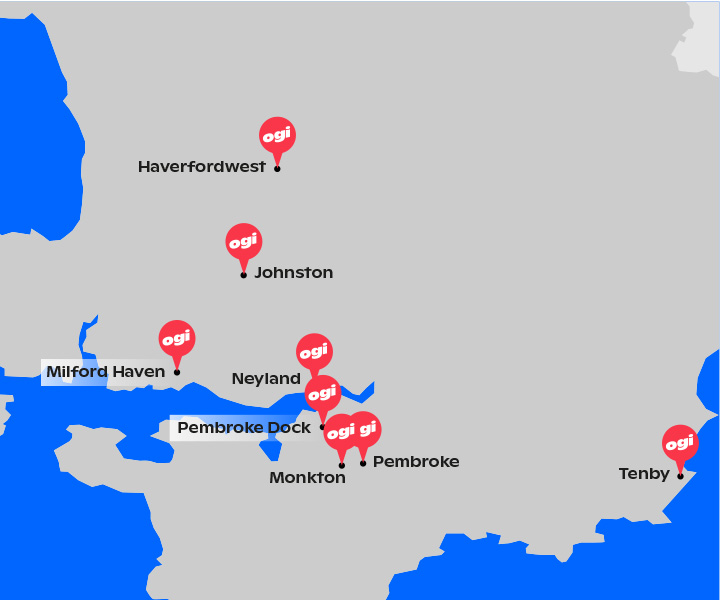 Community is at the heart of all we do
Our connection goes way beyond broadband. We want to root ourselves among the people and communities we serve. We do this by employing people locally, investing around £5million in each town we bring full fibre connectivity to and supporting local groups, from sports clubs and coffee mornings to radio stations and everything in-between.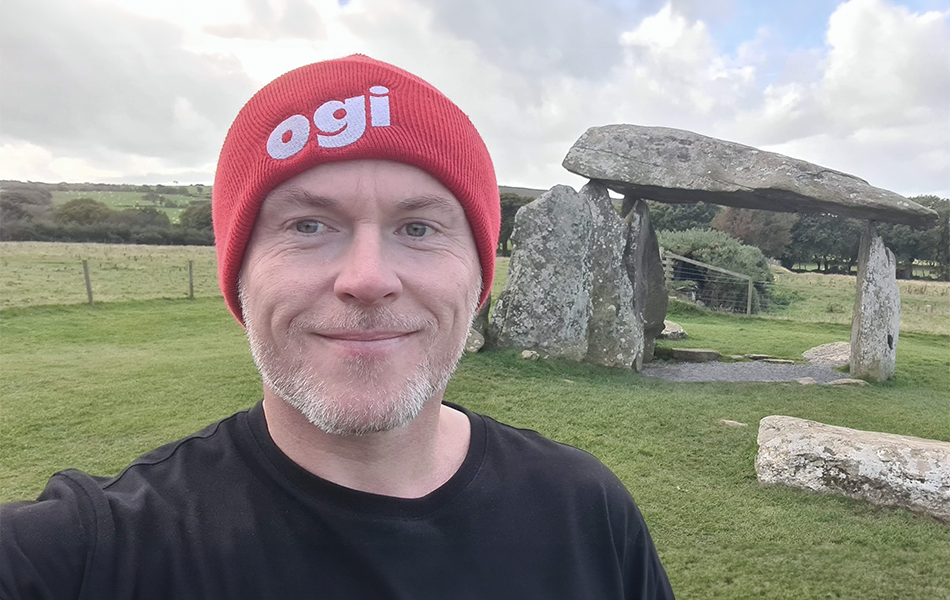 Meet Martin, your Community Liaison Officer
On nice days (the sun always shines in Pembs after all) Martin loves walking the Coast Path, where you may spot him with his flatcoat retriever, Xander Jnr. You might also catch him reffing the odd football match in his home town. Apparently aging knees has stopped him from playing. He is passionate about giving back to the community in both his personal and professional life. A counsellor in training and volunteer Samaritan, it's no surprise that he is a very good listener.
A hop, skip and jump…
Known for the smallest city in Britain and, of course, home of the Millennium Falcon – but DYK that Coasteering was invented in Pembrokeshire in the 1980's?  The adrenaline-fuelled adventure sport involves scrambling and climbing around the rocky coastline then jumping off cliffs into the sea – the perfect place to invent it, we'd say! 
It's amazing what you can find on the internet, right? *Source: 4 Adventurers