Arrival and shwmae
You'll receive a text from our friendly Ogi engineers who will arrive at the agreed time (they often work in pairs, so you may get two for the price of one). Before they start on your installation, they'll run through what they're going to do and answer any questions you have.
Choosing the best route
Next, they'll take a careful look at where and how the installation will take place. This means checking out the best option for connecting your property to the network outside, and confirming the route for the cable with you – this could be either option A: overhead cables or option B: underground connection. Option B might mean we will have to dig. But don't worry, we'll put it back to how we found it.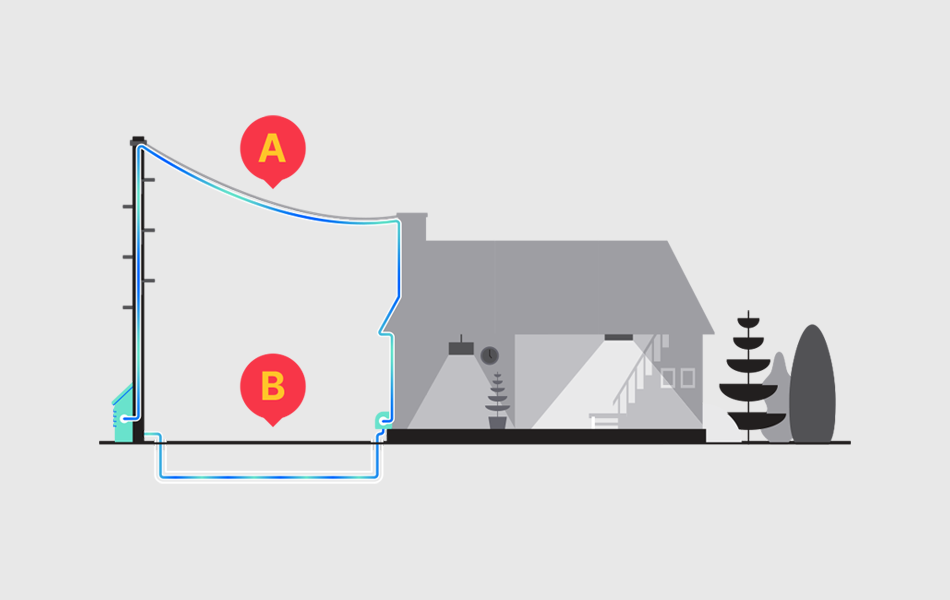 You'll have indoor and outdoor connection boxes mounted 'back to back' on an outside wall on the ground floor, so they'll also ask you to confirm where the indoor box will go (this will be near power sockets).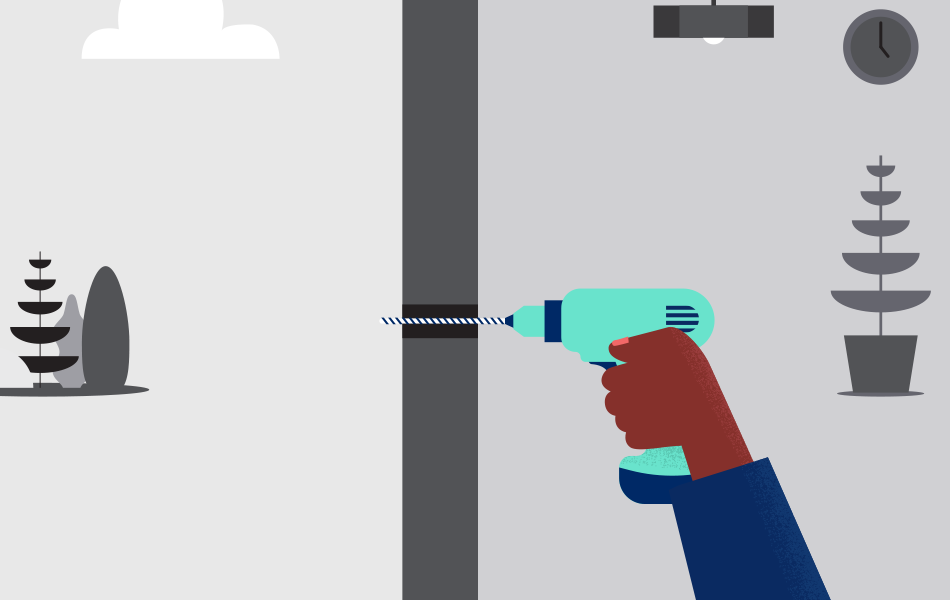 Cabling and connections
As well as mounting the connection boxes on either side of the wall, like all providers, the engineer will drill a small hole (usually just below the boxes) for a short cable to feed through from outside to inside. Our network is then connected to your outside box, and through the wall to the inside box.
Powering up
Next, the router is plugged into your connection box, and if you've opted for Ogi Voice, you can plug your phone in as well (although you can do this at any time).
The great switch-on
Now it's time for the great switch-on: Ogi full fibre broadband has arrived! You can connect your devices to the router using Ethernet cables or via your wifi settings. Just to make sure everything's working as it should, your engineer will test your new connection, before you wave them off into the sunset, another job well done crossed off their list.
Welcome to the ultrafast online life with Ogi full fibre broadband.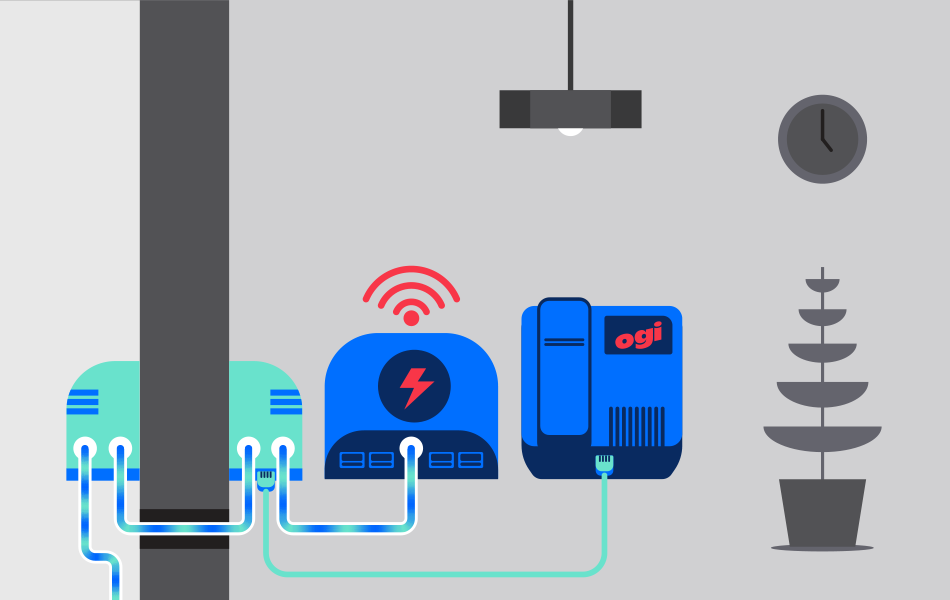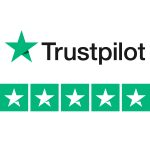 "Fast efficient install. Easy set up. So far really impressed."
Robert
Trustpilot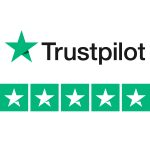 "Excellent service from the initial consultation to the installation."
Brian
Trustpilot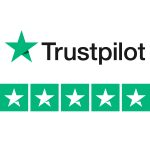 "Installation was smooth. Service is brilliant. Keep up the good work Ogi!"
Phillip
Trustpilot