Your community partner
As we busy ourselves weaving our full fibre broadband network underground and over-head in towns and villages across south Wales, we also want to root ourselves among the people and communities we serve.
Employing people locally, we're investing around £5million in each town we bring full fibre connectivity to – helping to level up our rural towns and villages, readying all of us for the future. On top of all that, we're supporting our communities' grassroots, backing a wide range of local groups, from sports clubs and coffee mornings to radio stations and everything in-between.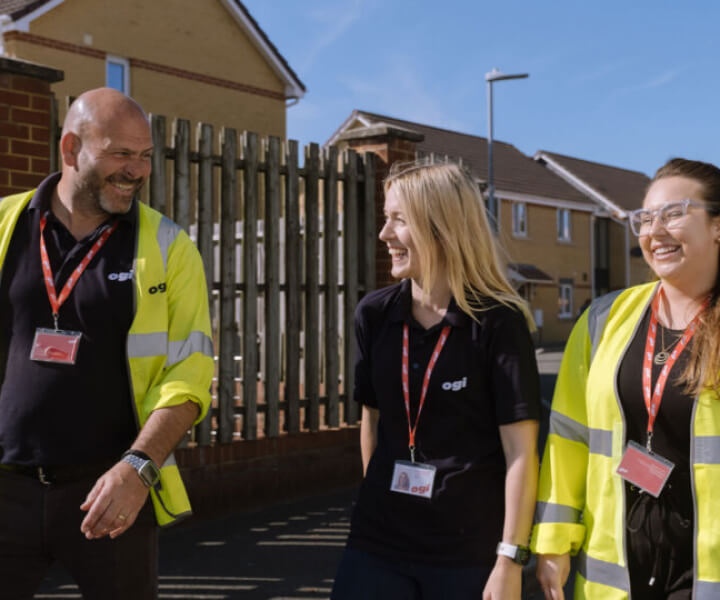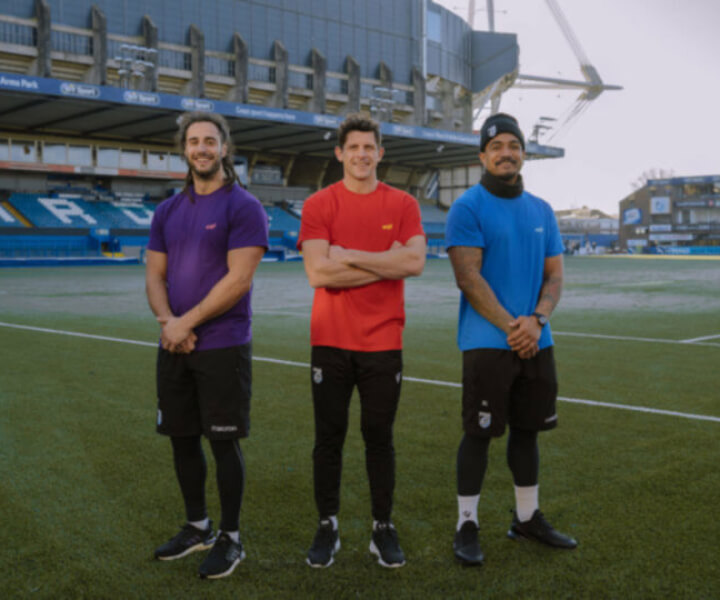 Clubs, groups and teams
We also sponsor and support a range of local clubs, teams and groups who are all playing a part locally in their towns and villages. From Cardiff Rugby and Haverfordwest AFC, to Potskewet AFC and Bro Radio, you'll see Ogi on jerseys, dotted around stadiums and even on the airwaves!
Get in touch to see what sponsorship opportunities we have for your club or group.
Your questions answered
We'll accept applications to the fund up to four times each year. The next round opens in September 2023. 
*Dates subject to change without notice.
Applications received after the advertised closing date will not be accepted for shortlisting and will need to be resubmitted when the fund reopens.
We aim to get back to all applicants the month after your application is submitted (although it may take longer during busy periods; we will always provide an outcome).
Who can apply?
At the moment, we are only able to support:
Town/Parish Councils
Formally Constituted Groups
Community Groups/Associations
Social Enterprises
Community Interest Companies
Community Benefit Societies
What do I need to include in my application?
To be considered for a grant, your activity needs to:
Be community led i.e., a project led or supported by local people.

Make effective use of local resources such as volunteers or community spaces. 

Be open to everyone in the community and have a clear local benefit.

Be based in a current Ogi community and benefit local people directly.

Evidence safeguarding procedures if working with children and/ or vulnerable adults and mandatory DBS (Disclosure and Barring Service) checks in place for any groups working with these groups.
Successful grant recipients are expected to: 
Spend funds within 12 weeks of being received with evidence provided to Ogi following the activity. 

 

Promote the funding award using their group social media pages – tagging Ogi wherever possible – and or any project website or newsletters on accepting the grant and before funds are paid. 

 
*Groups can apply once each quarter and up to a maximum of 3 times each year. 
How much funding to you offer to each project?
Grants of up to £250 will be awarded.  Volunteering commitments will be awarded along with/or instead of funding. 
Whilst the grant can be used to part-fund a wide range of activities, we like to see the impact our support is having. As such, we prefer for our grant to equal at least 50% of the total cost of the activity or project. 
What can the fund support?
igital Support, Learning and Skills Building 
Activities and projects that encourage digital learning, Science Technology Engineering  and Math (STEM) awareness/education and IT skills building activities. 
Community & Environmental Experiences  
Projects that focus on environmental conservation, such as litter picking or community allotments or gardens. This might include activities that bring joy, creativity, and expression to life such as gardening, sports,  walking groups and community clean-ups or community events such as fetes and fun days. 
Safe and friendly Communities  
Projects that play a part in addressing anti-social behaviour or activities that help people feel safe in their community. This might include  activity that brings groups together to celebrate diverse cultures. 
You will know best what is needed in your community, and we welcome applications to support different members of the community including young people, families, older people, members of minority communities, refugees and asylum seekers, and disabled people.  
What can't the fund support?
Grants will not be awarded to or for:  
Activities that promote political or religious beliefs. 

Club Sponsorship/fundraising activities– these can be considered by emailing marketing@ogi.wales.

Feasibility studies.

Individuals, groups, or activities based outside our rollout areas. 

Funding for activities that have already happened.

Applications from private sector businesses or statutory organisations.

Activities that will only benefit a small number of people.

Payment for salaries or for an individual's time on a project. 

Rent/ rental costs or maintenance projects of buildings/premises.

One off activity that does not provide opportunities for learning, development, community engagement and/or sustainability.