Find your perfect match
Say hello to the future of broadband with our range of full fibre packages. We've got something for everyone, whether you're a casual browser, a hardcore gamer, or a busy professional. Buy now and take advantage of our 6 months FREE offer.
Ogi 150
Perfect for smaller homes for uninterrupted streaming and browsing.
15Mbps average upload.
Zyxel technology included
Voice service, boostable upload speeds and more available.
£30/month
Ogi 300
Perfect for larger homes with lots of devices. Work, stream and play all at once.
30Mbps average upload.
2 x Amazon eero routers included
Voice service, boostable upload speeds and more available.
£40/month
Ogi 900
Perfect for serious gamers and smart homes that are always online.
90Mbps average upload.
2 x Amazon eero routers included
Voice service, boostable upload speeds and more available.
£60/month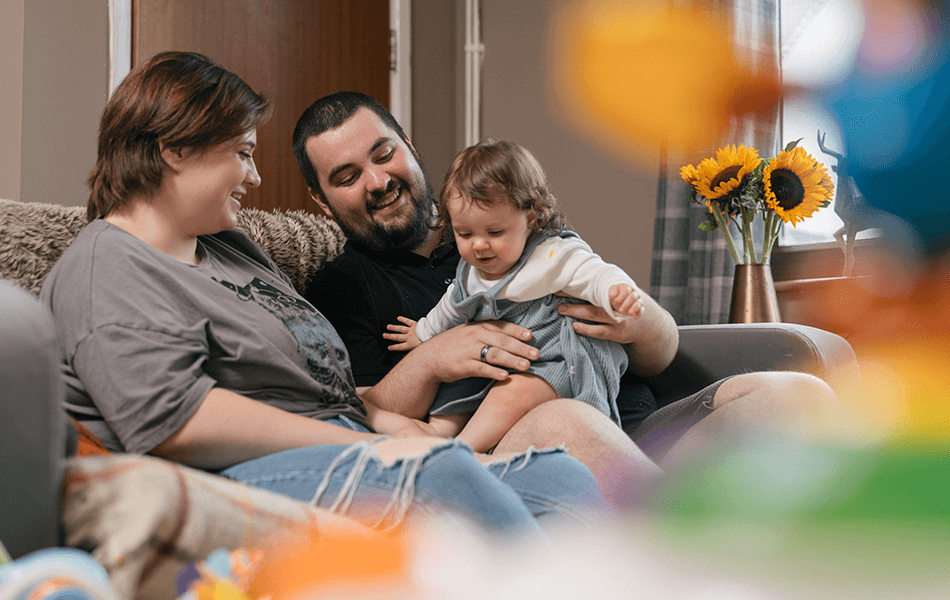 Our Ogi promise
If you're not happy, leave anytime in the first 3 months. Were so confident in our fast and friendly Ogi service, we know you won't want to.
Six months FREE broadband? Yep, really
Get ready to go up to 20 times faster than the national average, FREE for the first 6 months. Hurry, you won't want to miss this. Terms apply.

6 months FREE broadband
Check Postcode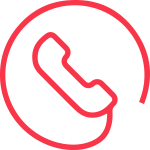 6 months FREE evening and weekend calls
Check Postcode

FREE setup and wifi
Check Postcode
Switching to Ogi broadband is easy
Some may say as easy as un, dau, tri! Our Ogi experts walk you through the installation process, decide on the best route for the full fibre broadband cable to enter your home and get you connected ultrafast.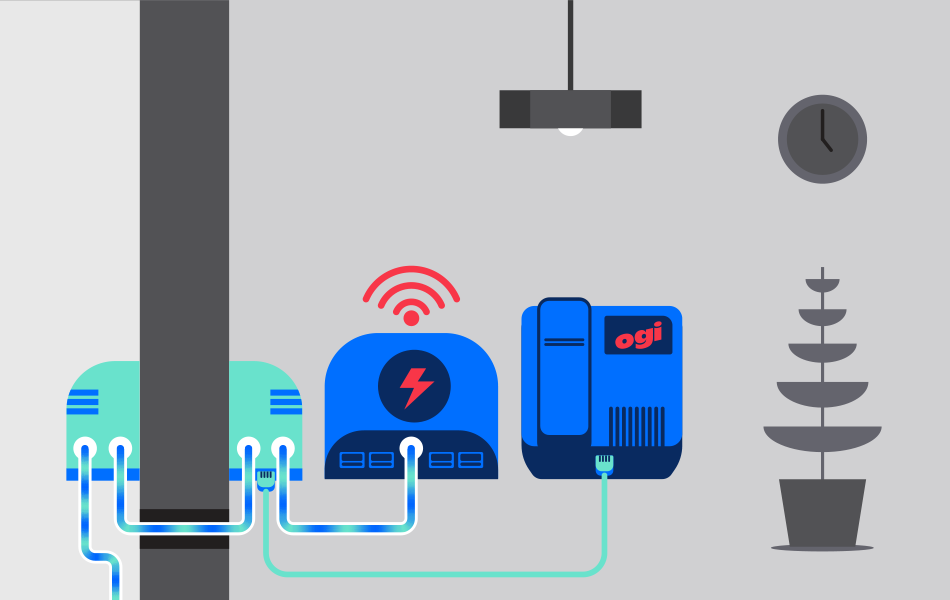 What about my landline?
Ask for Ogi Voice when you sign up or add it anytime. It's like a regular telephone service but delivered over your full fibre line. Enjoy clear calls and flexible options at an epic price, without traditional phone lines. Just choose your package, plug in your existing phone, and keep chatting away, even with your current number.
How do I know if Ogi's in my area?
Ogi's currently building a full fibre network in communities across south Wales, with more to come soon. Use our handy postcode checker to find out exactly where we are, phone us on 029 2002 0520 or email sales@ogi.wales.
If you're a home customer living in south Wales, but not in one of Ogi's networked communities, then we may be able to provide you with an alternative service.
We can provide services to businesses wherever they might be in south Wales. Phone 029 2002 0535 or email business@ogi.wales.
What happens during the installation?
A Standard Installation will take up to 1.5 hours. The team will set up your full fibre connection, and hook up your router/s on your behalf. Find out the ins and outs here.
What if I'm moving home?
If you plan to move house, you may be able to migrate your service over to a new address to minimise the hassle and prevent a loss of service to you.
Our ability to do this will depend on where you're moving to, and the nature of your current service from us. Please get in touch with sales@ogi.wales or phone 029 2002 0520 to find out if we're able to help.
If we're not able to offer a service at your new property, or you choose not to take up an Ogi service at your new address, then your current service will need to be ceased and our standard terms for terminating a service will apply. You'll need to return your router/s to us using a returns postage pack provided.
If we are able to offer you a future service, you may be charged an installation fee at your new address. You can choose to take your router(s) with you, but please discuss this with our Sales team.
But I'm still in contract?
It's worth checking with your current provider to see how much it would cost to end your contract early. Or simply let our sales team know when it's due to end and we can get back in touch!