Shwmae, Monmouthshire County Borough!
We're Ogi. Wales's home-grown broadband company, here to power-up communities like Abergavenny, Caerwent, Caldicot, Chepstow, Magor, Monmouth, Portskewett, Rogiet, Sudbrook, and Undy with our ultrafast full fibre broadband. It's next generation stuff, ready to keep you working, entertained and connected in your community. Starting at 150Mbps download, Ogi's service is ultrafast and ultra-reliable.
The full fibre advantage
We're bringing fibre power right to the door – bypassing those little connections and installing a brand new broadband network ready for all the streaming you could ever wish for, today and well into the future.
Building a full fibre network takes a lot of planning, some digging and sometimes a little disruption. But don't worry, if we need to work in your street, it should only take a few weeks and, once it's in, your full fibre network is capable of being up-cycled continually, so you won't be seeing our diggers again for a very long time (unless we need to quickly repair something, of course).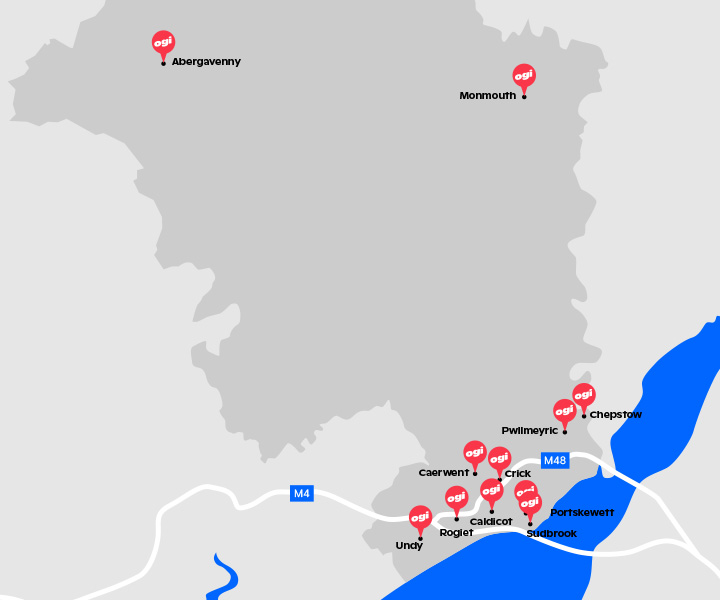 Community is at the heart of all we do
Our connection goes way beyond broadband. We want to root ourselves among the people and communities we serve. We do this by employing people locally, investing around £5million in each town we bring full fibre connectivity to and supporting local groups, from sports clubs and coffee mornings to radio stations and everything in-between.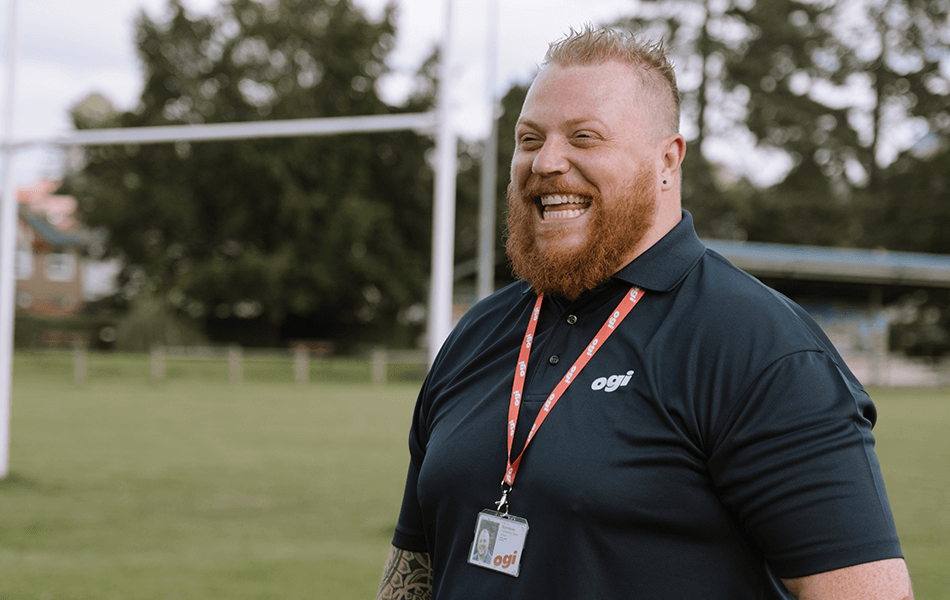 Meet Ryan, your Community Liaison Officer
Ryan has a big Welsh personality that people naturally warm to, plus a great smile and infectious laugh. He is a keen motorcycle enthusiast who likes to get out and ride as much as possible around south Wales. A true family man who is a big softie; just ask his French bulldog, Thor.
Monmouthshire and Henry VIII
DYK: In 1536 Henry VIII placed the shire we know today as Monmoutshire under English administration, stripping the local marcher lordships of their power. From then on the area has sometimes been considered administratively a part of England and sometimes a part of Wales. Today it is a part of Wales. 
It's amazing what you can find on the internet, right? *Source: Britannica